From May 10th to 13th, the Shenzhen International Sign & LED Exhibition (2021 ISLE) was held at the Shenzhen International Convention and Exhibition Center (Bao'an Exhibition Hall). For this year's show, QSTECH brought LED Display solutions covering application scenarios of conference room, command center, retail store, indoor advertising and etc.
Smart Conference Room Solution
With X WALL-I as the core display product, QSTECH created an integrated centralized control system for the conference room, improving all-round user experience for Smart Conference Room Solution from aspects of equipment management and control, operation, interaction and etc.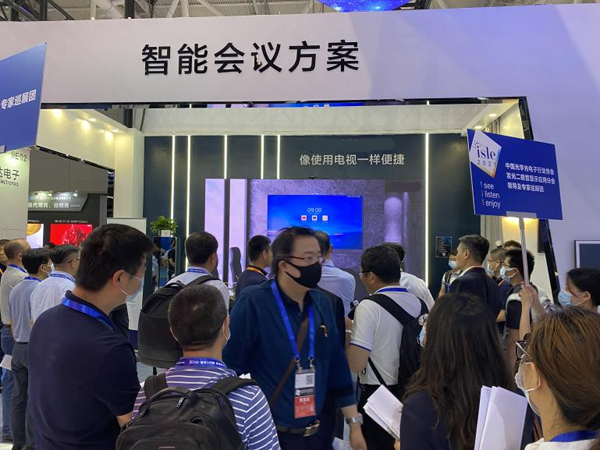 Besides efficient conference functions, the Smart Conference Room Solution can realize environmental equipment control such as lighting and curtains switch with the self-developed system Maxconfig. This APP can allow users to conduct adjustments including standby mode switching, brightness, volume, color temperature, display mode, signal source, etc. on mobile phones, tablets and other mobile devices.
Command Center Solution
With the rise of Smart City, the demand for visualization of urban big data management, traffic scheduling, disaster prevention and emergency response and other command centers will also be on the rise.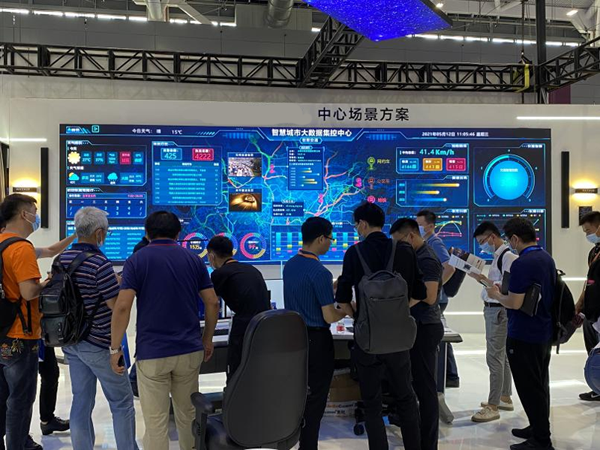 More than the screen, the QSTECH command center solution integrates video and data services, which can provide the interconnection of multiple multimedia information, including voice scheduling, video scheduling, remote conference, data upload, text message recording, etc. Through the distributed integrated management platform, our solution can realize the intelligent, cross regional and cross level integrated new command system in the face of all kinds of emergencies, thus to enable certain department to effectively complete various emergency disposal tasks. Through the customized integrated management platform, our solution shall help the whole city or region to conduct comprehensive centralized management and control as the "brain" of management in various fields.
New Generation of Micro LED display Product MINOS Series
A New Generation of Micro LED display product developed by QSTECH, MINOS Series, has made its debut at this exhibition. The MINOS series adopts industry-leading COB integrated packaging, mass transfer technology and RGB full-flip technology, and has characteristics of energy saving, high reliability, and high IP rating. And benefited from above cutting-edge technologies, the series owns welding-free production and simplified packaging process so as to achieve better IP rating, improved product stability, and supply chain efficiency.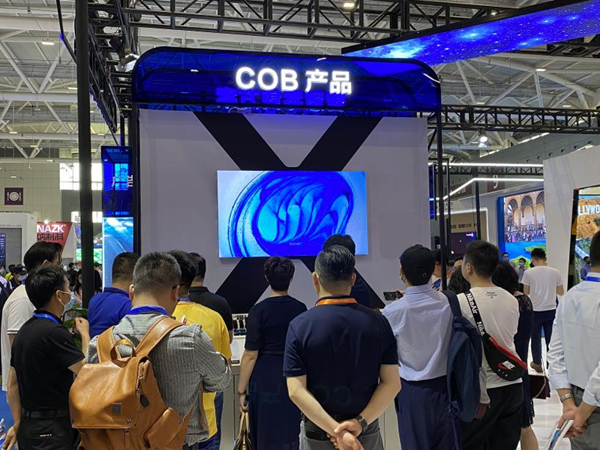 The MINOS Series not only has a smooth and flat screen surface, but also is designed with IP65 rated front display. The series is featured with anti-impact, anti-collision performance, 20000:1 high contrast ratio and energy-saving function. Moreover, it adopts a dual-backup design, even one breaks down during operation, the other one can work normally to avoid "black screen" during important activities.
Smart Retail Solution
On ISLE 2021, QSTECH brought CRIUS Series smart LED poster to the show. It is the series specially designed for retail applications and featured with efficient material publishing and HD displaying effect. Aiming at bringing dynamic vibe to retail stores, CRIUS series can help to attract more customers into the stores.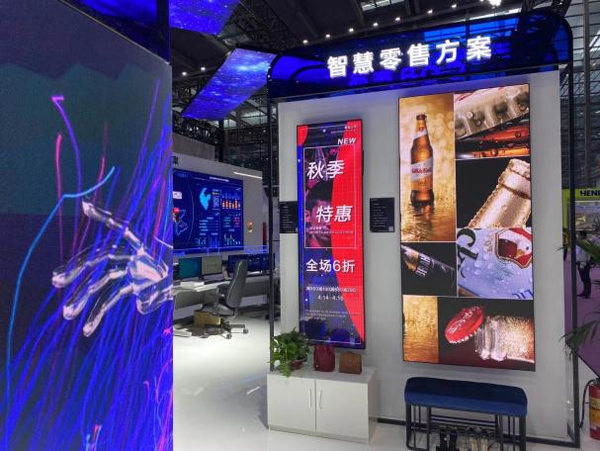 Commercial Advertising Solution
As for indoor commercial display, QSTECH also has perfect solutions with HD large LED screen. QSTECH advertising series owns high refresh rate and low brightness under high gray scale level, contributing to vivid display effect thus to stratify close-range watching requirements of commercial users, and can automatically adjust the display brightness according to outdoor environment brightness to provide eye-catching advertising displaying all the time.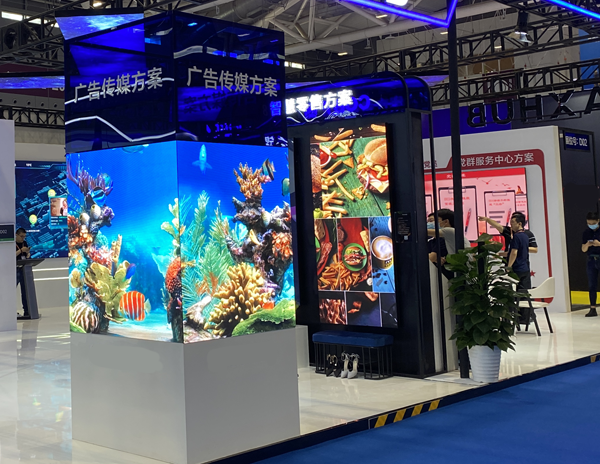 By presenting various application solutions, QSTECH has won a big success at ISLE 2021. In the future, QSTECH will continue to develop new products for various application scenarios solutions based on actual needs. Through more innovative solutions to tackle current pain points, QSTECH hopes to provide market with reliable, stable, and user-friendly industry solutions.