On July 29-31, the 2021 World Security Expo opened in Guangzhou Pazhou Canton Fair Complex. With the theme of "Connecting & Intelligence, Building a Safer World", this year's Expo focused on industry frontier hotspots such as "intelligent security, AI/Big Data, network security, police equipment, smart police APP", and more than 300 leading companies and brands in the security industry presented their new products and solutions at the Expo.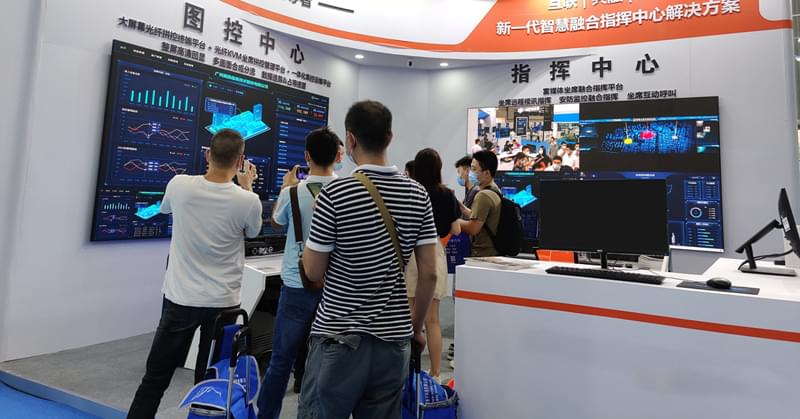 QSTECH brought the command and monitoring center solution with HERA PRO-I series as the core product to the show. A total of 2 large splicing screens in pixel pitch of 1.5mm were displayed with the form of 5 columns and 5 rows in wall-mounting installation mode, simulating the application scenario of the city command center combined with visualized centralized control technology and seat equipment.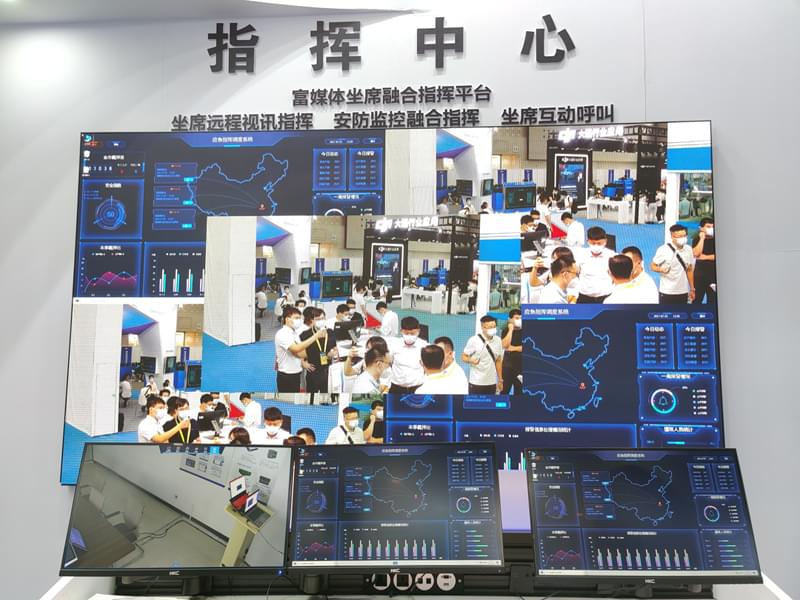 HERA PRO-I series features an ultra-light and thin design, with 6.5kg and 38.5mm cabinet; the display unit adopts a magnesium-aluminum alloy cabinet without fan inside, which is highly efficient and energy-saving. The splicing large screen has large viewing angle, high refresh rate, high gray scale level, and high contrast. The series owns 16:9 standard aspect ratio design, and supports pixel-to-pixel FHD/2K/4K displaying, thus to achieve Big Data .
HERA PRO-I series contains QSTECH's patented 3-in-1 integrated design, which can not only reduce component connection wires, but also improve product stability; its internal wiring design makes the overall appearance clean and tidy. The series supports fully front maintenance, hot swapping available, ensuring efficient maintenance; calibration data is stored on display module, enabling auto data reading after module replacement to guarantee stable and consistent display effect. Meanwhile, HERA PRO-I series has EMC design with low radiation and meets requirements of ROHS directive in China and EU.
At present, QSTECH has joined forces with technology partners in the security industry to provide customers with display solution package, helping to promote the intelligent security construction of enterprises and organizations.