QSTECH Won "The Top 10 Famous Brands of LED Display Industry" of 2019
On December 20, 2019, the award ceremony of "Butterfly Transformation · Leap Forward" 2019 Huicong LED display industry brand festival was held in Shenzhen Dameisha Jingji Sheraton resort hotel. More than 500 guests including executives from LED display industry associations and enterprises, and distributors, engineers and media attended the award ceremony to explore a new future for the development of LED display industry and toast for the achievements.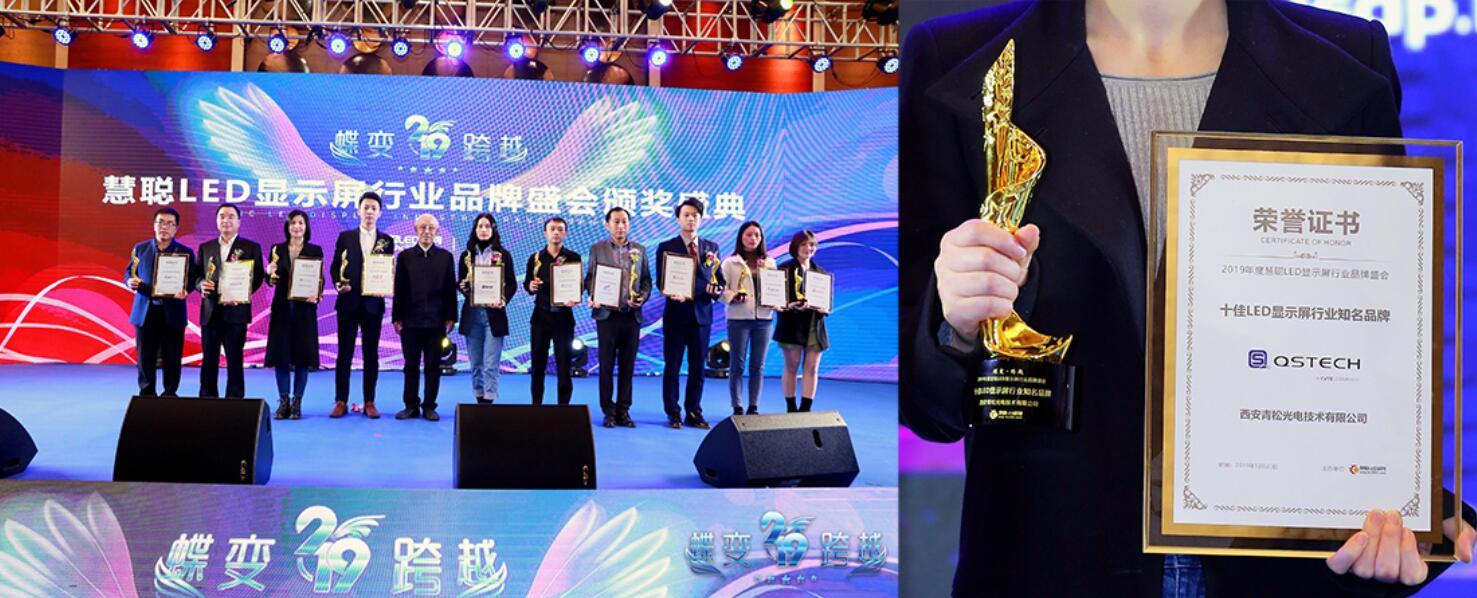 Not every enterprise can win the reputation and forge a brand in the market. As the highlight of this event, the award ceremony instantly ignited the passion of the guests present. Under the joint witness of more than 500 industry insiders, the representatives of award-winning enterprises were invited to receive the awards.
Since the launch of this event on September 20, after more than two months of fierce voting and professional evaluation by experts, QSTECH finally stood out by its strength and reputation and won the "The Top 10 Famous Brands of LED Display Industry "award of 2019. Ms. Liu Li, company's representative, took the stage to receive the honor. This is the fifth time that QSTECH won the award in this annual LED industry selection, and we will continue to improve the core competitiveness of our products and bring more and better LED display solution products and services to the market.