Congratulations! QSTECH Won COEMA Continuous Improvement Award of 2020
On January 23, 2021, QSTECH won QSTECH receives Continuous Improvement Award by COEMA (China Optics and Optoelectronics Manufactures Association). The award is an annual industry selection activity initiated by COEMA and whole selection took two months of material collection and evaluation. Finally, QSTECH outstood among 92 enterprises and 187 award selections through WeChat voting, expert scoring, evaluation meeting, etc.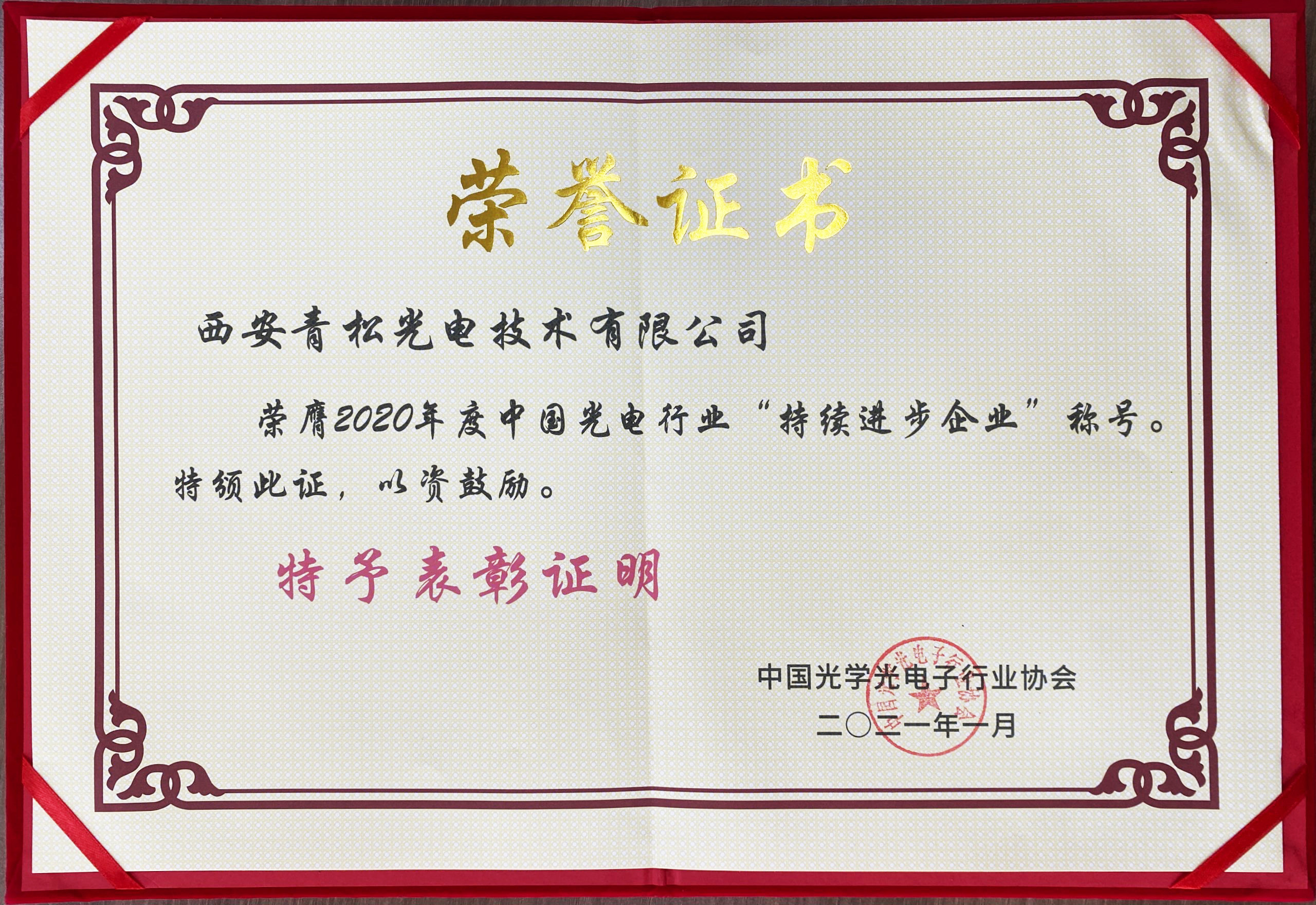 The honor recognises a member company that has achieved significant and demonstrated improvements in management practice outcomes over a whole year period, resulting in an identifiable, positive change in the trend of one or more of its benchmarks in the annual selection. Always striving for further improvement, QSTECH will keep providing global customers with high-quality products and service!