The 1200m² Outdoor Raster Display of QSTECH was Lit Up in Russia
Recently, the 1200㎡ raster LED display of QSTECH was lit up in Moscow, Russia, forming a brilliant landscape in the prosperous block. With the visual range covering hundreds to thousands of meters around, relying on outstanding visual impact, the display achieves the best outdoor advertising and information dissemination effect.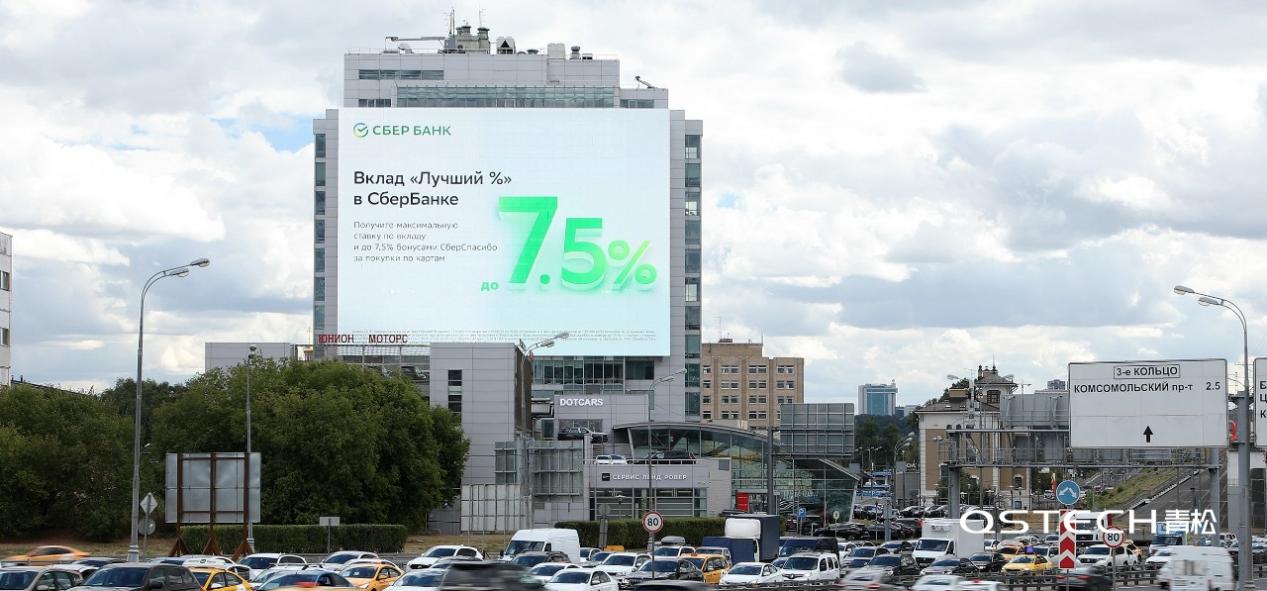 The project adopts QSTECH B71 series raster LED display products, which are commonly used in large outdoor advertising displays in Russia, with the following characteristics:
Easy installation, low maintenance cost
With the lightweight structure, designed with aluminum profile light bars, the product features light and thin box which is not easily subject to deformation, reducing the load bearing requirements for the installation building; The simple installation structure and compatibility with front and rear maintenance make fast installation and delivery available, and the unique outer packaging design ensures transportation safety.
Vivid color performance, better visual effect
High brightness and high refresh rate bring vivid display effect, which is suitable for large-area installation on the building facade. With a clear view from a long distance, it expands the scope of audience and increases the revenue of operators.
High light transmittance
With a high light transmittance of 67%, no effect will be exerted on the lighting and ventilation of the offices within the building;
High protection, greater reliability
With high protection (anti-collision, anti-static, waterproof, dust-proof, mildew proof, moisture-proof) and mute design, 24-hour steady operation can provide continuous display services. It can adapt to the all-weather outdoor working environment and effectively resist bad weather.
Energy-saving design, green environmental protection
With the hard-connected energy-saving lamp board design and efficient PFC power supply, it is about 35% energy-saving compared with conventional raster.
Remote centralized control, flexible management and operation
With remote centralized control, it supports multi-screen synchronous/asynchronous playback content, effectively improves the number of advertising release, and conducts real-time detection of screen running status.
Creative shapes such as plane, outer arc, circle and right angle can be customized according to the place of use.
Customer evaluation
The enabling of QSTECH high-definition large display not only adds infinite vitality and color to the street, but also helps us to provide customers with better advertising effects. Advertising can fully touch the senses of audience, so that the audience can more intuitively receive business information. It can also convey information to the audience from a long distance, with strong effect of farsightedness, so that fast-paced, efficient and hurried people can pay attention to it from a long distance, thus effectively conveying information to achieve the purpose of guidance.
For example, to make publicity and communication of related corporate brands or products; To play a broader role of user value identification in promoting products; To go deep into any scene and conduct advertising value guide in a way of complementing each other.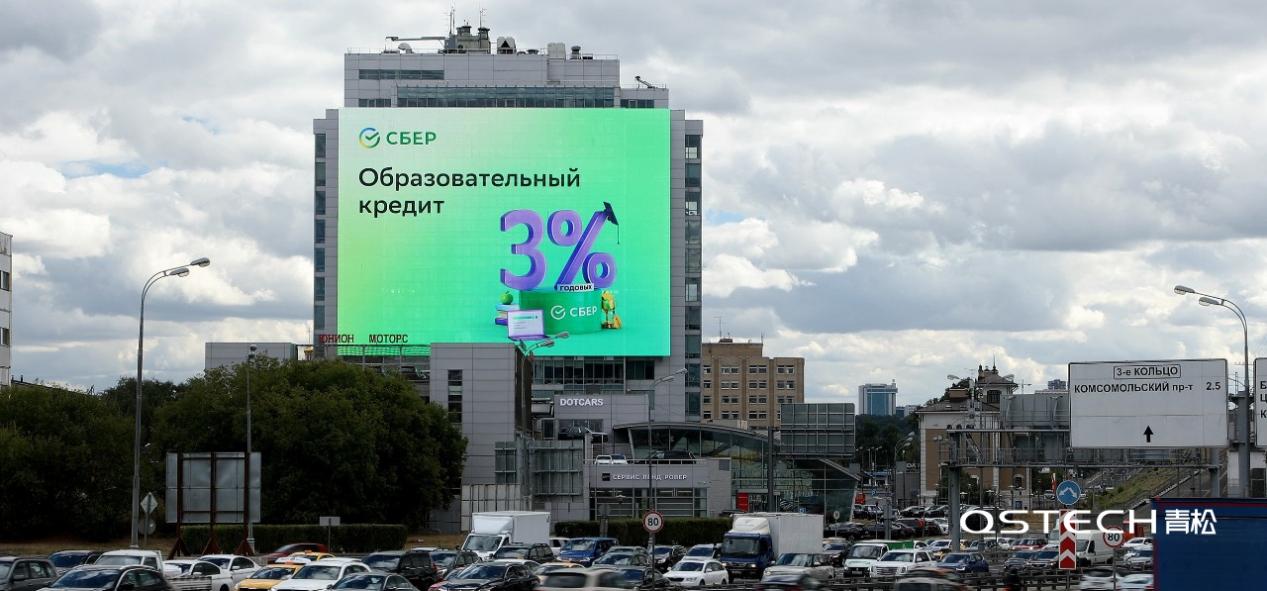 Appreciation of the outdoor raster project in Russia:
Moscow-Russia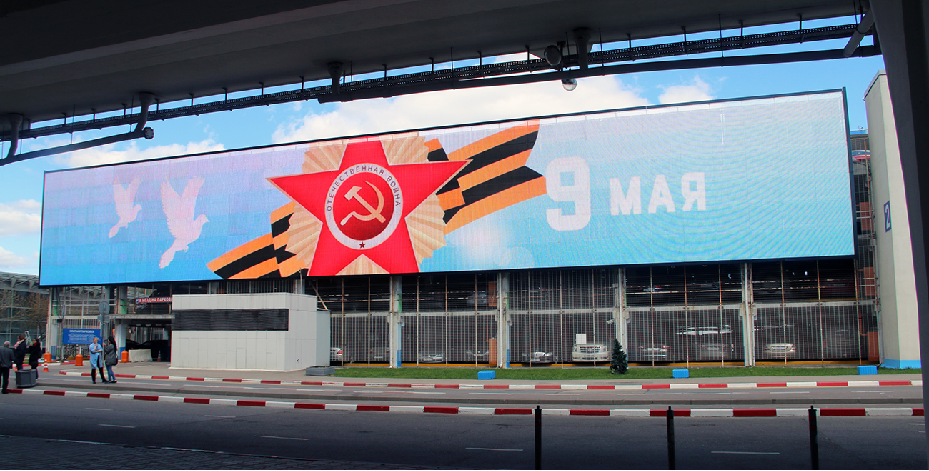 Moscow-Russia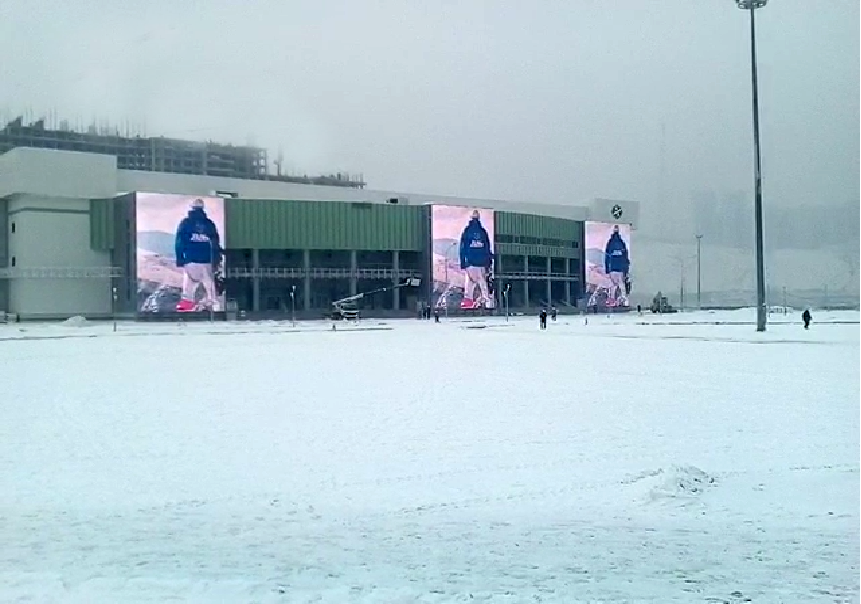 Krasnodar - Russian Ice Hockey Arena